On December 22nd, Pastor Jim offered this poem to support his message… His opening showed in a humorous way sometimes we give far too much, so much so that it frequently hurts… His message concluded by making the point that we must also be gracious in receiving the gifts given to us.
'Twas the day after Christmas and all through the house, every creature was hurtin'; even the mouse! The toys were all broken, their batteries dead. Wrapping and ribbons covered the floor, while upstairs the family continued to snore. And I in my T-shirt, new Reeboks and jeans, went down to the kitchen and started to clean. When out on the lawn there arose such a clatter, I sprang from the sink to see what was the matter. Away to the window I flew like a flash, tore open the curtains and threw up the sash.
When what to my wondering eyes should appear, but a small red truck with an oversized mirror. The driver was lively and sharper than most, the sign on the truck said Canada Post! With an armload of bills, he grinned like a fox, then quickly stuffed them into our box!
Bill after bill, they continuously came. Whistling and shouting, he called them by name; "Now Staples, now Visa, now Sportchek and The Bay… here's Canadian Tire, Master Card, Amex and Costco – Yeah! To the top of your limit, every store, every mall, now charge away, charge away, charge away all!"
He whooped and he whistled as he finished his work. Then he filled up the box and turned with a jerk. He sprang to his truck and drove down the road, driving much faster with just half a load. Then I heard him exclaim with great holiday cheer, "Enjoy what you've got, you'll be paying all year!"
How to Grow a Church… Dr. James Emery White
Here are 10 things that ANY church – no matter its size or budget, worship style or denomination – can do to help ensure it will grow numerically. I honestly can't envision a scenario where any of these 10 could not be pursued and, if they haven't yet been pursued, wouldn't result in increased growth.
1. Prioritize Children. Your children's ministry is arguably the greatest growth engine you can invest in to reach families. Period.
2. Get a Website. There is no excuse for a church to not have a website. They are so easy to create, so cheap to sustain and absolutely the way people will first explore your church.
3. Be Friendly. I don't mean friendly to people you know, or friendly to people you like, or friendly to people who are like you. I mean friendly to all people.
4. Pursue Excellence. Excellence is doing the best you can with what you have. This means it's not about the amount of money, talent or resources you have to work with, but how you work with the amount of money, talent and resources you have.
5. Become Sensitive. Meaning become sensitive to what it's like to come to your church as someone who isn't a Christian, hasn't been to a church before, and doesn't know anything about the Bible. Think through what it would be like for that person to attend your church, and then think about how you could be a little more… sensitive.
6. Act Bigger. If you have 75 people in average attendance and act like a 75-attender church, you will stay a 75-attender church. The key to becoming a 200-attender church is to prepare and act like one beforehand. Whatever your current size, think bigger.
7. Stay Biblical. If you are a Christian church, be a Christian church. That means unapologetically going to the Bible and then going with the Bible—not to mention how the Bible applies to life. Otherwise you have nothing to offer the world that it does not already have.
8. Encourage Inviting. The number one reason growing churches grow is because their current attenders are inviting, and leaders are honoring those inviters by creating a culture of invitation.
9. Stop Fighting. Jesus said the one thing that would arrest the attention of the world is a Church that is unified in love. Which means the one thing that would most repel the world is a Church that is divided in acrimony.
10. Start Praying. Wait… you haven't unleashed the most powerful church growth tool of all?
James Emery White
Very Uplifting Video .. Twill have you smiling…
This is uplifting… Soaring Voices… Brigham Young University Group Noteworthy…
Max Lucado tells us about the "Power of Prayer"… Wonderful message…
This is our calling, beloved, today and every day: "Be kind and compassionate to one another, forgiving each other, just as in Christ God forgave you." Ephesians 4:32 (Lizcurtishiggs.com)
Below is a huge lesson for everyone, not just our youth…. Please read and understand the power of the spoken word…
My daughter starts middle school tomorrow. We've decorated her locker, bought new uniforms, even surprised her with a new backpack. But tonight just before bed, we did another pre-middle school task that is far more important than the others. I gave her a tube of toothpaste and asked her to squirt it out onto a plate. When she finished, I calmly asked her to put all the toothpaste back in the tube. She began exclaiming things like "But I can't!" and "It won't be like it was before!" I quietly waited for her to finish and then said the following:
"You will remember this plate of toothpaste for the rest of your life. Your words have the power of life or death. As you go into middle school, you are about to see just how much weight your words carry. You are going to have the opportunity to use your words to hurt, demean, slander and wound others. You are also going to have the opportunity to use your words to heal, encourage, inspire and love others. You will occasionally make the wrong choice; I can think of three times this week I have used my own words carelessly and caused harm. Just like this toothpaste, once the words leave your mouth, you can't take them back. Use your words carefully, Breonna. When others are misusing their words, guard your words. Make the choice every morning that life-giving words will come out of your mouth. Decide tonight that you are going to be a life-giver in middle school. Be known for your gentleness and compassion. Use your life to give life to a world that so desperately needs it. You will never, ever regret choosing kindness."
~ Amy Beth Gardner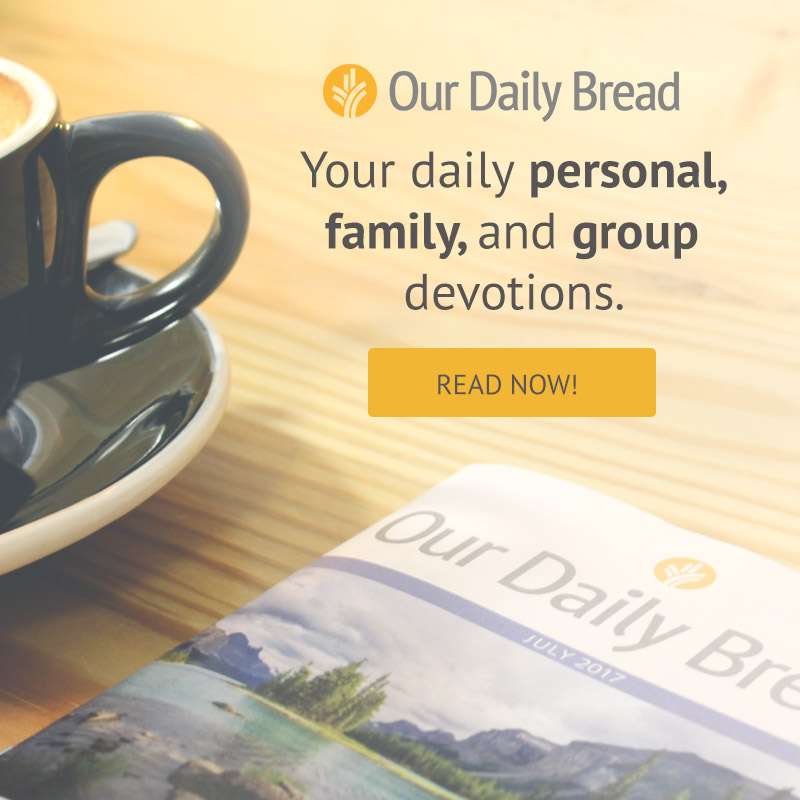 ---
Profound Implications of Resurrection – John Macarthur